The History Center in Downtown Douglas
Built just after the Civil War (1867) this former schoolhouse and its gardens still serve the community as a place of learning. The Saugatuck-Douglas History Center offers exhibits and attractions, inside and out.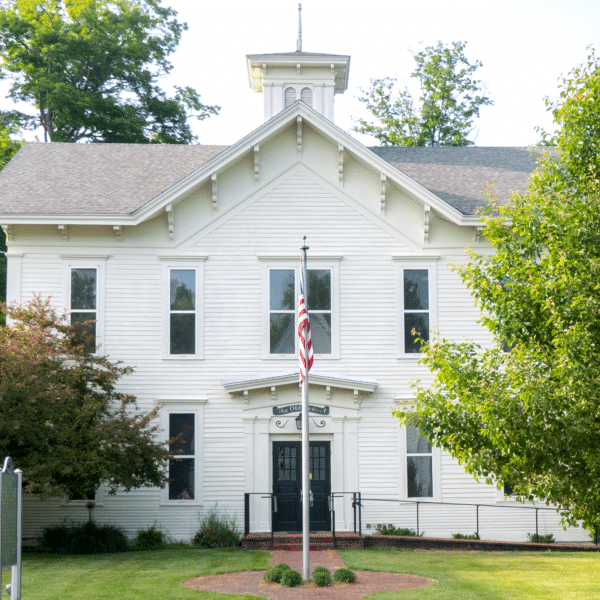 A Space for Discovering History and Bringing It Alive
The Douglas Union School is a community landmark recognized as the oldest multi-classroom school building in Michigan and regarded as one of the finest examples of 19th Century school architecture in America. The building is listed on State and National Registers of Historic Places.
Along with its six city lots of lawn and gardens, it has been transformed into a History Center campus where Saugatuck-Douglas residents and visitors to the community can learn about and experience the area's rich history and culture by sight, sound, touch, and smell.
Hours
Fall and Winter Hours:
Monday 12-4 PM
Additional days open by appointment and for special events.
Check our Events page for more information.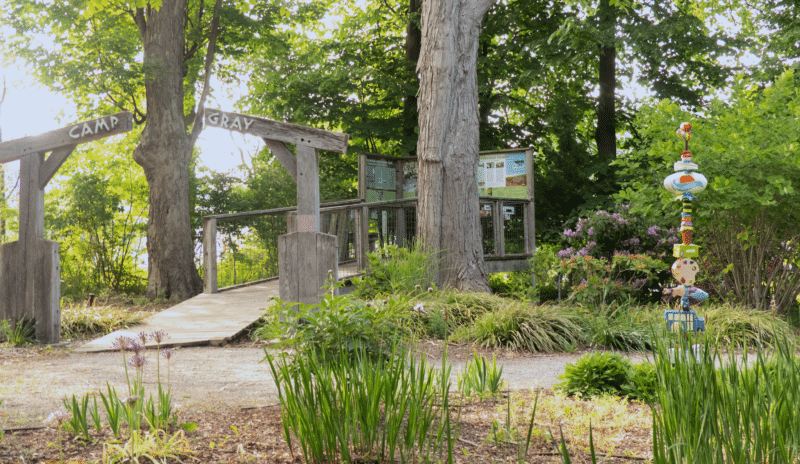 Location
The History Center is located in downtown Douglas, east of the library and west of the post office.
130 Center Street
Douglas, MI 49406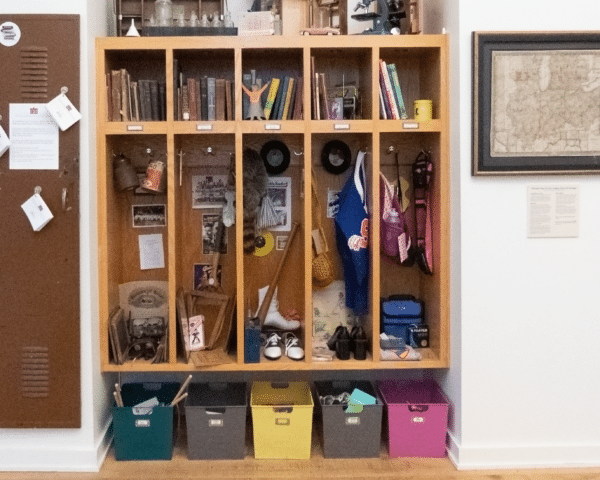 Back-In-Time School Experience

A row of recreated school lockers contain "OK to touch" artifacts of school life from across the decades. A great inter-generational learning activity!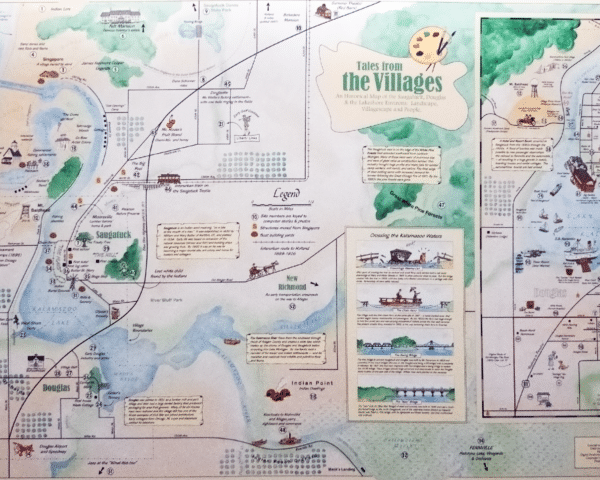 The Map Room

Maps help people learn what surrounds them. The Map Room has over a dozen other local-area maps on exhibit for close-up examination and study – including "SuperMap," a 12'x8' wall map of the area.
History of the Douglas Union School
The Douglas Union School was built in 1866 and welcomed its first students for the 1866-67 school year. It was among the first "graded" schools in the area and consolidated several local one-room schoolhouses into a large and modern facility. Featuring four classrooms, students learned 'reading, writing and arithmetic' inside this stately building for 90 years.
A new Douglas elementary school opened in 1957 and the old school was closed. In 1962, it was renovated into four apartments – one in each classroom – which preserved both the building and the schoolyard property for the next several decades.
Make a Donation
Your membership supports our exhibits and educational opportunities which contribute the health of our tourist-based community. The History Center is a not-for-profit 501(c)3 organization with membership open to all.