Demerest Fishing Shanty
This restored fishing shanty tells the story of the rise and fall of commercial fishing in Saugatuck.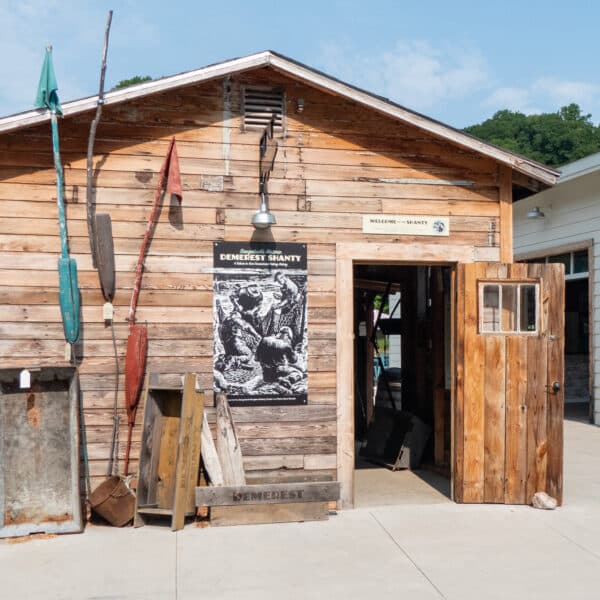 A Rare Survivor of Saugatuck's Commercial Fishing History
This 1940s fishing shanty is a rare survivor of Saugatuck's commercial fishing history. In 2020, the History Center partnered with local business Retro Boat Rentals and the site owners, the Harrington family, to restore the shanty and place it on the waterfront with public access. The exhibit has interpretive story panels, photographs, fishing artifacts, and a video montage. The materials are placed inside and around the exterior of the shanty.
From the 1860s to the early 1970s, commercial fishing operations in Saugatuck-Douglas employed hundreds of people and produced tons of fish for local and regional markets. This came to an end when invasive species, pollution, overfishing, and state regulations favoring recreational fishing all took their toll. This story is told in detail in a book published by the History Center, Bounty & Bust: Commercial Fishing in Saugatuck-Douglas, 1860-1970, which is available for purchase at Retro Boat Rentals, the History Center, and the History Museum.
Hours
Current Hours: 9:00 am – 9:00 pm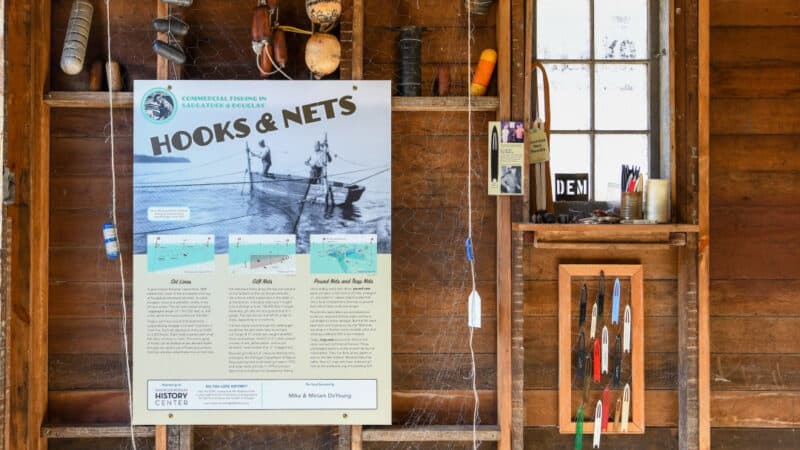 Location
The Shanty is located next to Retro Boat Rentals at the North end of Water Street in Saugatuck
730 Water Street
Saugatuck, MI 49453