Sharing the Stories of People Living in the Margins
Covering over 100 years of history, the exhibition "A Century of Progress – 100 Years of LGBTQ History in Saugatuck-Douglas" shares the stories of people living in the margins at the Lakeshore in a timeline format with local, state, and national LGBTQ developments included for context. Interpretive panels identify factors that have contributed to the diverse and inclusive nature of these two small Lake Michigan coastal villages alongside historical artwork and artifacts from SDHC collections. The exhibit showcases not only the progress made by the LGBTQ community, but also the challenges it has faced and the setbacks it has endured.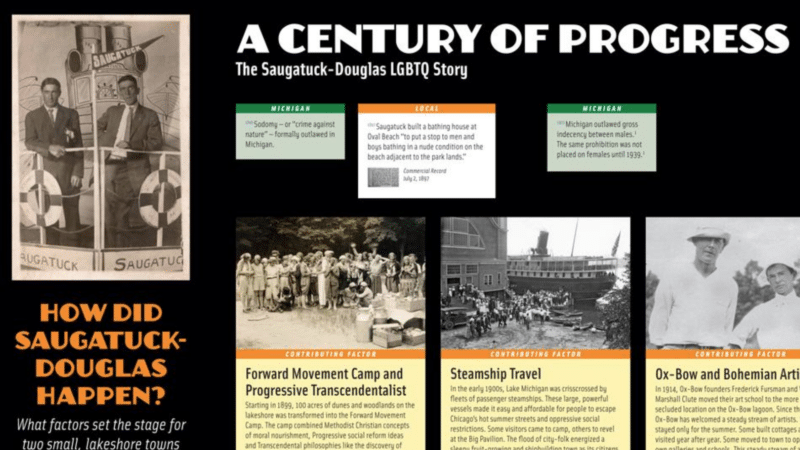 Read more about the exhibit from Michigan Humanities on their blog post from July 2021
Listen to an interview about the exhibit with Shelley Irwin at WGVU from August 2021!