Plan Your Visit
The History Center's two locations and several other sites in our area provide opportunities to learn and discover — indoors and out.
History Lives Here: Historic Markers
These large, colorful, interpretive panels bring history to life where it happened. You'll find them throughout the Saugatuck-Douglas area.
LOCATIONS: Click an item below to see it on a map.
HOURS: The panels are accessible at any time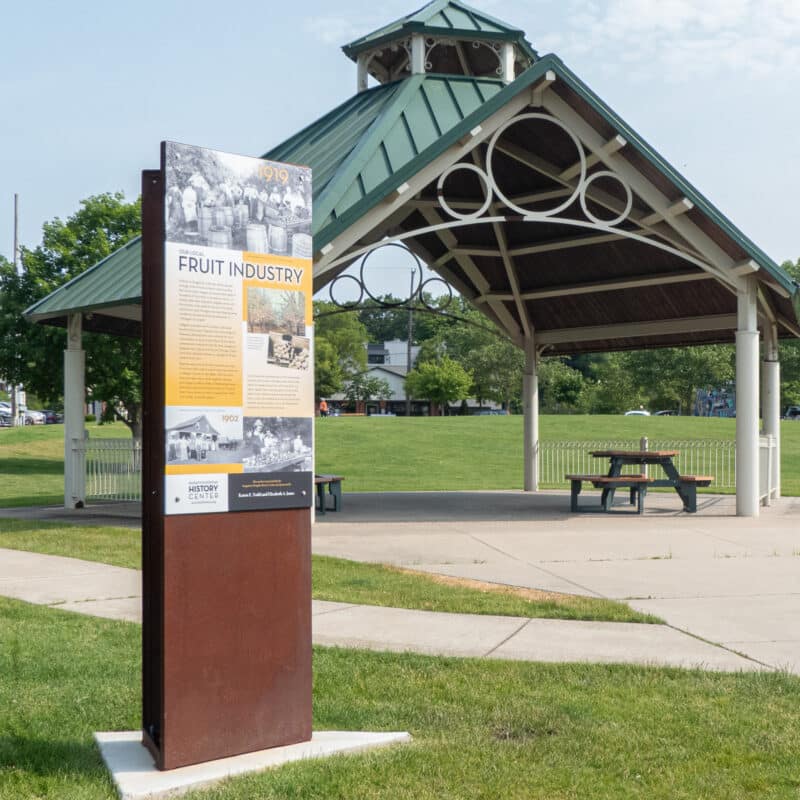 Exhibitions
The Saugatuck-Douglas History Center has helped preserve and interpret several historical sites to share local history with the community. Each has opportunities to learn and discover indoors and out.
Become a Member
Your membership supports our exhibitions and educational opportunities which contribute to the health of our tourist-based community. The History Center is a not-for-profit 501(c)3 organization with membership open to all.