HerStory Women's History Exhibit opens Saturday
The opening celebration is in Saugatuck-Douglas on July 1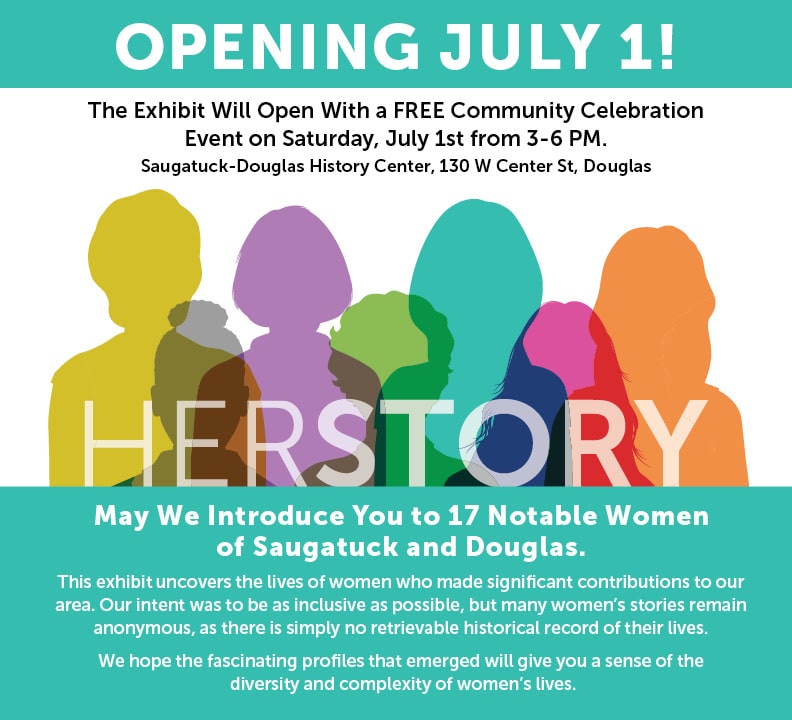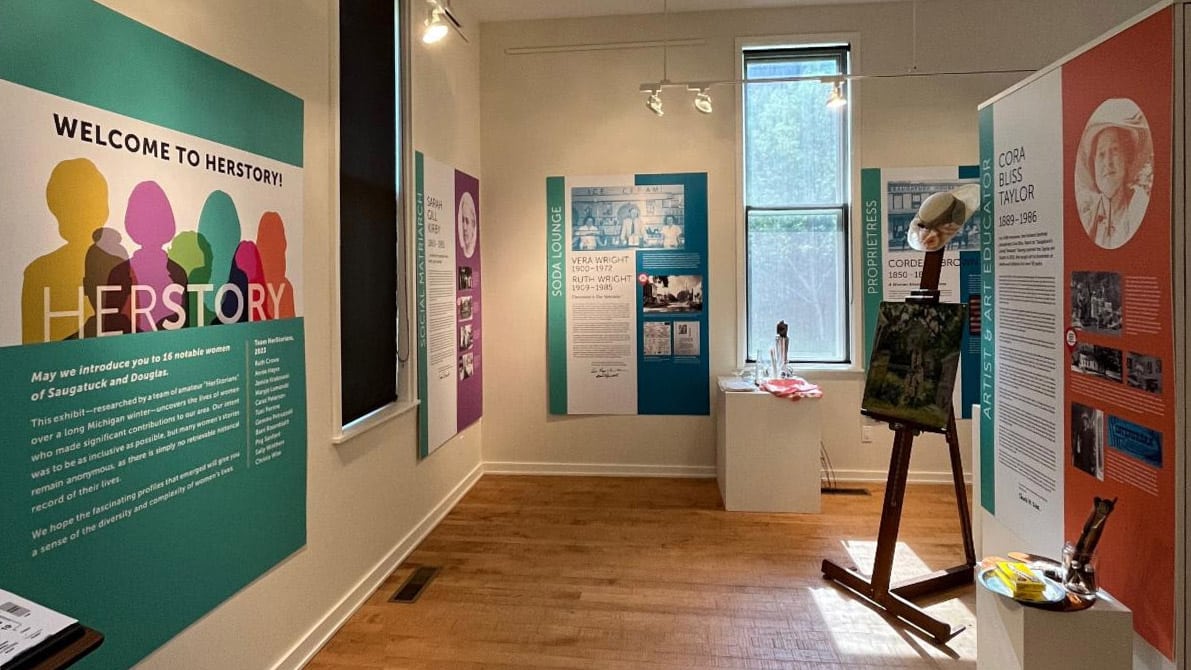 The SDHC exhibit HerStory: Women's History in Saugatuck-Douglas will be the first of its kind for this community. For more than 30 years the History Center has presented award-winning history exhibits with a topical and regional focus. Now, a volunteer team of women HerStorians has researched, curated, and designed the first exhibit to focus attention on the lives and experiences of women at the Lakeshore.
The exhibit will open with a free Community Celebration Event at the History Center and Ox-Bow House on Saturday, July 1st from 3-6 PM.
Women's History Lives Here!
The exhibit is presented in partnership with the Ox-Bow School of Art and Artists' Residency whose exhibit, She Started It: Women Artists at Ox-Bow opens in tandem with the SDHC exhibit.
The exhibition will feature both contemporary and historic artists with shared roots at Ox-Bow. Artists include: Elsa Ulbricht, Elizabeth "Betsy" Rupprecht, Ellen Lanyon, Ashley M. Freeby, Claire Arctander, Alice Williams Bogart, and Michiko Itatani.
Not solely an exhibition of art, it will also showcase Ox-Bow's history, including photographs of its early years. Founded as the Summer School of Painting in 1910, Ox-Bow School of Art has a long history of women artists leading, teaching, studying, and contributing to the magic that has made it the legendary art school it is today.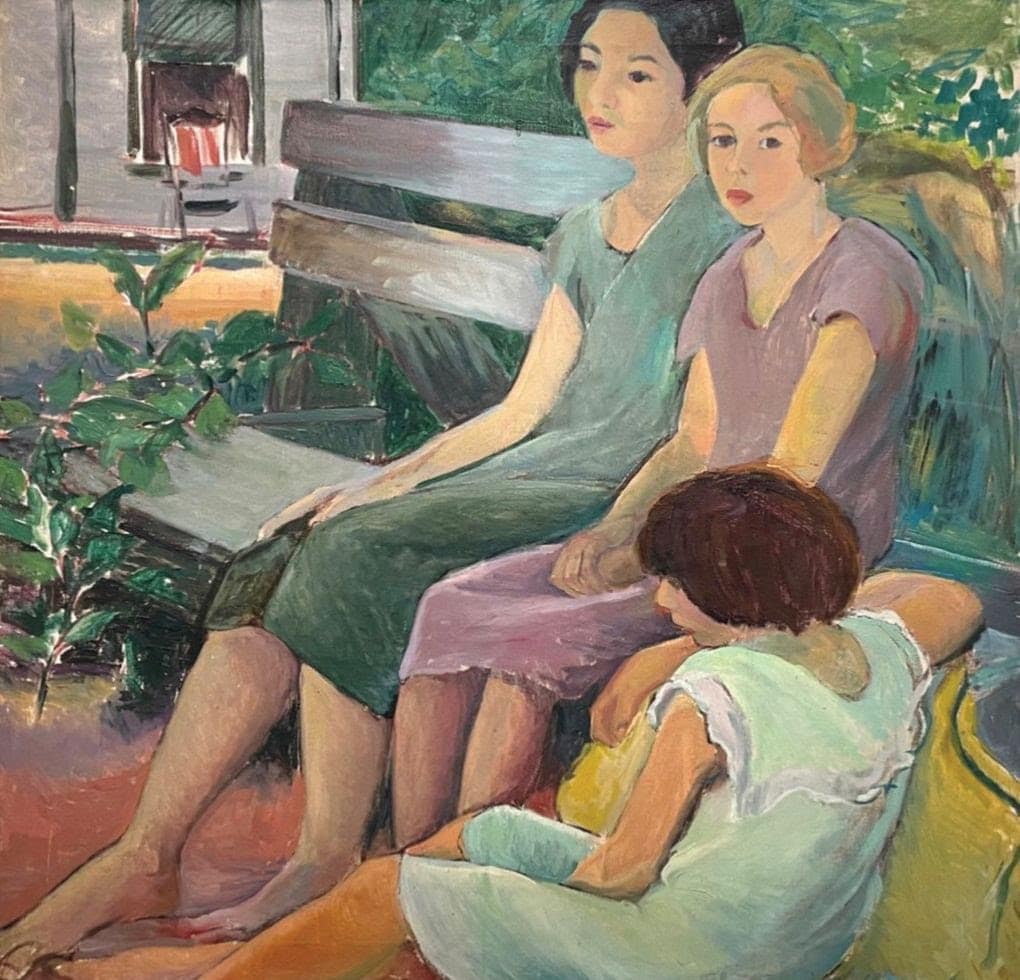 Thank you to our Volunteers!
This exhibit is a labor of love for our volunteer HerStorians who have donated their time and talents to tell the stories of 17 remarkable women who called our community home from the 1800s to today. HerStorians include Ruth Crowe, Annie Hayes, Janice Krakowski, Maryjo Lemanski, Carol Peterson, Toni Perrine, Gemina Petruzzelli, Barri Rosenbluth, Peg Sanford, Sally Winthers, and Christa Wise.
Both exhibits are supported by grants through the Michigan Arts and Culture Council (MACC) and the National Endowment for the Arts.