Highlighting the Lives and Accomplishments of Notable Women from our Area
This exhibition highlights the lives and accomplishments of seventeen women who made an impact on the Saugatuck-Douglas area. A team of over a dozen women researched, curated, and designed the exhibit. The highlighted women lived over a span of nearly two centuries and were involved in the arts, education, business, political activism, social organizations, philanthropy, and athletics. One of the featured women is Patty Birkholz, a Michigan legislator and environmentalist.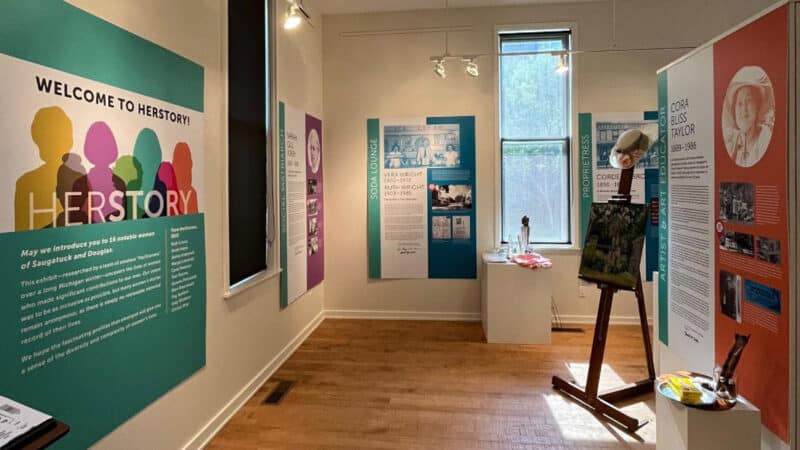 A companion exhibition at the Ox-Bow House, "She Started It: Women Artists at Ox-Bow", features contemporary and historic artists with roots at the school, where women have a long history of leading, teaching, studying, and contributing. The artists include Elsa Ulbricht, Elizabeth "Betsy" Rupprecht, Ellen Lanyon, Ashley M. Freeby, Claire Arctander, Alice Williams Bogart, and Michiko Itatani.